One of the most anticipated racing events of the year is upon us and there are a number of We Love Sport pubs you should visit if you're heading to the Cheltenham Festival this year.

Can't make it to Cheltenham? Download the We Love Sport app to find you local pub to watch all the action unfold including the world renowned Gold Cup.
The Spectre
The popular British pub is situated in the centre of Cheltenham and caters to all tastes when it comes to festival week. Not only is it particularly popular for showing live sport but it is also renowned for its post race live entertainment throughout the week.
The Spectre is also open for breakfast throughout race week so a perfect spot to begin the day before heading to the track.
High Street, Cheltenham, GL50 1DU
https://www.greatukpubs.co.uk/thespectre
The Miller
One of the newest pubs in Cheltenham. The Miller is a quirky vibrant pub that boasts 17 HD TVs, a wide collection of craft beer and an awesome food menu which includes breakfast & vegan options.
In its debut Cheltenham Festival year The Miller is going all out with live music and DJ's throughout the week.
12-14 Bath Rd, Cheltenham GL53 7HA
https://www.pubswithmore.co.uk/the-miller-pub-cheltenham
Whittle Taps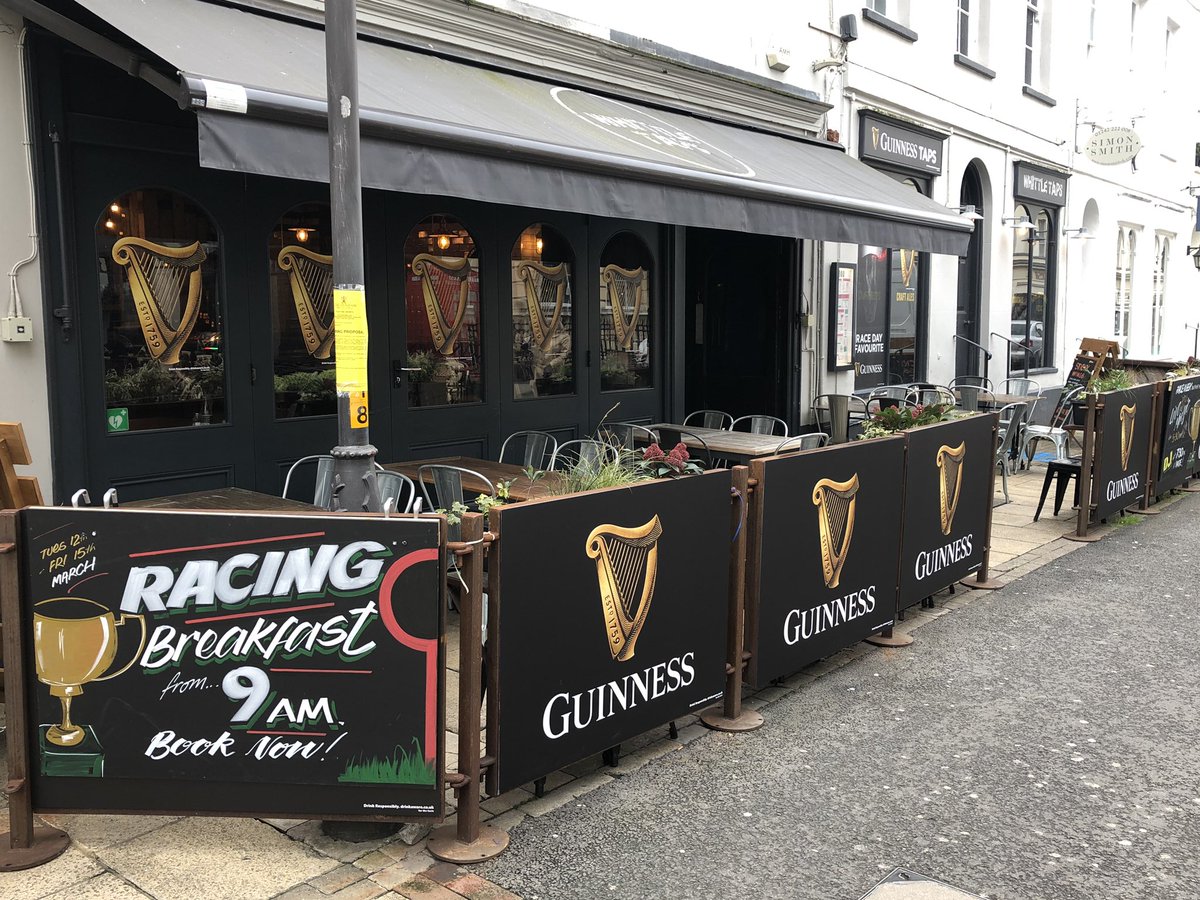 Right in the heart of Cheltenham. A great stop for breakfast before a day of racing gets under way. The Whittle Taps has a great selection of drinks with an exceptional post race atmosphere.

This pub will also provide live entertainment throughout the race festival so if you're looking for a party find yours here.
1, 3a, Regent St, Cheltenham GL50 1HE
https://www.craft-pubs.co.uk/whittletapscheltenham
Yates
Yates the famous UK pub chain which brings lively atmosphere, live sport, food along with a wide range of beer, cider & spirits to get you in the mood.
They are known to bring the party all day and all night with their motto 'All Day Long' so whether you want to start your day or end your night make sure you swing by.
Promenade House, Cheltenham GL50 3PE
https://www.weareyates.co.uk/cheltenham
Tivoli
The Tivoli is just outside the centre of Cheltenham but if you looking for a more relaxed vibe then this is the place for you.
Tivoli boasts fantastic food, great cask ales, great gins and beautiful wines.
36 Andover Rd, Cheltenham GL50 2TJ
https://www.classicinns.co.uk/tivoli-cheltenham
Download the We Love Sport app for the ultimate guide to this years Cheltenham Festival. With over 400 UK sport bars there really is no better app to find the Gold Cup.